Our Cleaning Services
Clean Ceramic Tile
Clean Porcelain Tile
House Floor Cleaning
Ceramic Grout Cleaning
Green Cleaning
Complete Our Form
We Accept The Following

Rad Tile Grout Cleaners in Houston Texas
Rad Houston Carpet Cleaning works hard to provide its customers with clean tiled floors so that their homes can continue to shine and to look and feel clean. If your tiles have changed color over time and you don't seem to get excited with them anymore, we can help bring their sparkle back.
Our Tile Grout Cleaners are some of the most skilled in Houston, Texas. We strive for quality as we offer superior services that every homeowner loves and appreciates. For instance, you may be selling your house and need to make a strong impression with your potential buyers. If you call us we can restore that bright look that you once saw when you selected your tiles.
Professional Cleaning Services
you have a strong need to Clean Ceramic Tile, but aren't sure what products to use?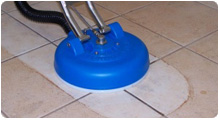 You don't have to do the hard work yourself because we have a professional service that can take care of it for you. If you use ordinary products to mope the floor, you may realize it got worse after it dries. But our professional staff use strong and effective products that dissolves the grime and dirt that has accumulated in your tiles over a long time. We have just the right products and know just the best techniques to provide your home with the level of cleaning that you require. call us now and you'll see by yourself.