Our Cleaning Services
Carpet Steam Cleaning
Carpet Dry Cleaning
House Carpet Cleaning
Office Carpet Cleaning
Complete Our Form
We Accept The Following

Rad Carpet Cleaners in Houston Texas
When your carpet is dirty dusty and stained, your home may feel like it is also not clean. As it is, most people's floor space in Houston Texas is covered with carpeting. Exposed to spills and to foot traffic it is important to keep cleaning this part of our home in order to enjoy our homes a whole lot more. Rad Houston Carpet Cleaning is one of the most dependable Green Carpet Cleaners in the city.
If you need carpet dry cleaning,we can provide you with this service as well. Our carpet cleaning steaming equipment leaves your carpet dry within a few minutes unlike the machines you get from your retail stores that don't completely remove the water from your carpet which can cause mold. A wet carpet is a good source of mold.
Professional Cleaning Services
Our cleaning solutions are effective in this type of cleaning and we are able to return your carpet to its original shape.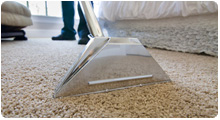 We consider ourselves good stewards of the environment and only use products that are eco-friendly. Our products as well as our methods are also safe for your home, pets and children. In case you need to have Carpet Steam Cleaners that know how to extract the dirt, dust and stains from your floor in Houston Texas, give us a call because we provide our customers with effective steaming of their carpets. We have equipment that is effective and that uses hot water to clean your carpet.